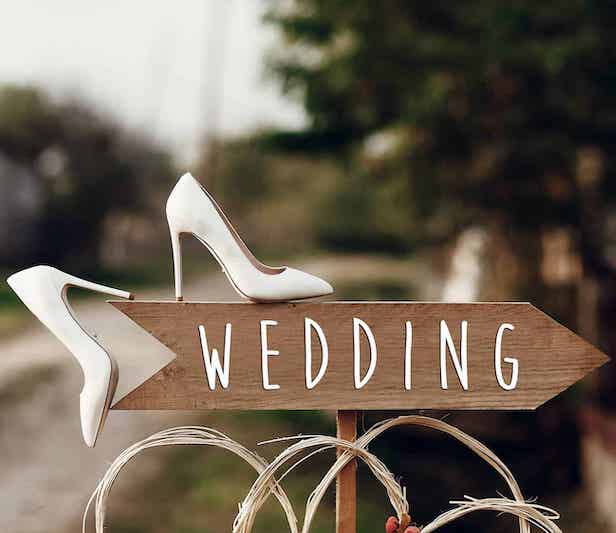 I'm engaged! (What do I do next??)
First off, you're engaged, so a huge congratulations from everyone at the Claret Catering family! Exciting times ahead, but where to start?
This may have been something that you have been waiting for, for quite some time, and now it's finally here or perhaps it was more of a shock. It's normal to wonder what to do and when and what the next stages are after your engagement and in what order. But before you start to stress, don't worry, here are some tips to help you along the way.
Planning a wedding takes time –so you don't need to start planning the day you say "yes". That said, every couple's timeline is different and will be unique to you – so don't worry if you are doing things differently from your friends, it's not a competition!
When it comes to the timings of everything, it can be confusing – Who do you tell? What planning tasks do you need to tackle first? These are common questions that many engaged couples wonder. Here's some tips for you.
Here's a breakdown of what to do now the proposal has happened.
Break the news
One of the first steps after you've got engaged is to share your happy news. Take as much, or as little time as you like! Some couples want to tell everyone as soon as possible and have the Instagram announcement posted before their partners had time to get up from their knees, while others may like to keep it a secret for a little longer. When you are ready to tell people make sure you've told immediate family and friends before posting to social media. Once your immediate family and closest friends are in on the news – you can go public and get your relationship status changed on Facebook.
Enjoy being engaged
Once you have shared the news, take as long as you can to just enjoy the experience with your fiancé/fiancée. Relax, don't jump straight into the planning, and just enjoy being engaged for a little while. You may decide to have a party or arrange an engagement shoot.
Of course, if you are planning a shorter engagement or want to get straight into it then you may not want to delay the planning for too long – do whatever feels right for the two of you.
A boring bit alert!! (there's a lot of those that sneak into wedding planning, but please don't ignore them) It's also worth mentioning in this section that you may want to get your ring insured either separately or by adding it to existing insurance – such as your home insurance. Talking of insurance. Please consider taking out wedding insurance. The cost of the premium against what it will cover you for is a win-win.
Get organised, fast!
There will be a lot to coordinate over the following months. Get into the habit of keeping important information in one place. You should be given contracts/terms and conditions from your caterer and other wedding suppliers (told you there were some boring bits!) and you need to be able to refer to them easily if necessary. The same goes for keeping track of invitations sent and replies received. Don't forget your wedding caterer will be asking for dietary requirements as well, so there's lots to keep tag on.
Some couples spend some of their budget on hiring a wedding planner. These companies vary in terms of what they will do for you and their costs. Having been a wedding caterer for over 10 years now, Claret Catering offer an on the day coordination service as well as pre wedding planning alongside our wedding catering. As we are with you from day one through to the day of your wedding it makes sense to have us with you from start to finish – I promise you, we can make your day far more stress free when you glance out the corner of your eye and know we are there to fix things before you know they have happened. (And things will happen – so don't stress about that either).
What type of wedding day do you want?
Now is the time to start thinking about what kind of wedding you would like. There are no hard and fast rules, and the most important thing is that it is about the two of you. Think about what is important to you as a couple. If you can't agree on everything don't worry – I have seen "half and half" wedding cakes which are designed to reflect the personality of each of you in a different style. There are so many choices from formal church weddings and reception to outdoor ceremonies and a big party. If you have no ideas where to start, think about what kind of personalities you have as people, do you enjoy a good party or are you happier at smaller, more intimate gatherings? The Internet is a great help when it comes to planning a wedding. Word of caution though (here we go again !!) be realistic – your budget plays a huge part in recreating what you see online. It is a good idea to make your own mood board and pin things that appeal to you, especially, colours, designs and images that you like the idea of for your day.
Set aside time for planning – wedmin becomes a thing!
Once you have chosen a wedding date, start a list of tasks that need planning. I would recommend setting aside some time to go through those plans together. It doesn't have to be done in one go – make a list of things that need to be done and share them. It's important that you are both involved and there will be things that you are more interested in than your partner. Although it's a generalisation, you might be better suited at organising the table decorations and flowers and they might want to do the music and mobile bar. Planning is best done in stages so as not to get overwhelming. By setting aside time specifically to tackle your wedding to-dos you'll accomplish so much more than just getting round to it whenever.
Have some tasks that you'll do together too . HOWEVER – and this is important to note! If the whole planning thing gets too much. STOP and take a break. Sometimes it feels like a bus that is going too fast and you can't get off. Make sure that you are the driver of your wedding planning bus!!
And there you have my top tips of what to do now you are engaged!
Enjoy your wedding planning journey.
About us – Dorset Wedding Caterers.
Claret catering is a Dorset catering and bar services company. We offer a fully inclusive package which will help you to put lots of ticks on your to-do list. We have successfully been involved with many weddings in Dorset over the years and work with some of the best of the county's wedding suppliers. Get in touch if we can help with any of our services.